Prabhas, the young rebel star, celebrates his birthday today (October 23). For the first time he is celebrating with fans coming from all over the state. On this occasion, he met the media and shared his feelings. Excerpts from the interview with him.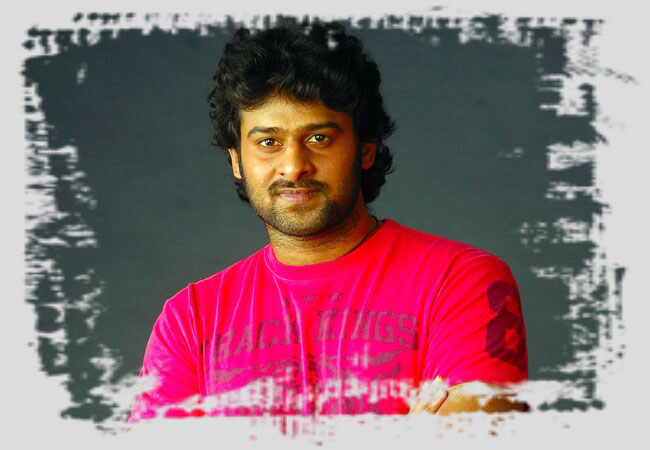 Q: What are the new decisions or resolutions you have taken for this birthday?
A: No specific resolutions but I want to do more entertaining movies from now on. Personally, I have always been very silent person and not meddling in anyone's business.
Q: You are continuously doing action-oriented movies. What is the reason?
A: I did experiment with some films. And you know the results (laughs). People like to see me in them and at the same time, I like to do such films too. When people like it, we have to cater to them. I did Chakram and Porunami for variations but they are miserably failed.
Q: Most of yours film has mother sentiment. Any special reason?
A: It is happening without design. From "Eeshwar, Chatrapathi to Yogi", it happened accidentally but it's not a deliberate attempt. To be frank, I don't like sentimental movies.
Q: You have acted in 9 films so far. What is your analysis of them?
A: Chatrapati is my best film. It won me good name as artiste and as well as brought big commercial break. I genuinely believe it is the only film that I gave maximum.
Q: What are the criteria for selecting a movie?
A: I look at director and producer. It is important to have a good director and a reliable producer too. I had some bad experiences in couple of films from production side. Script is also important.
Q: Do you involve in other aspects of film?
A: I don't involve in story discussions or anything. Once I like the story, I work according to the director. Heroine selection is also not my choice.
Q: Will you be doing a mythological role?
A: I love to do them. But it should happen. May be Rajamouli might plan this.
Q: What about acting with your pedananna?
A: My Pedananna (Krishnamraju) is planning a film with me next year. Script work is going on.
Q: Tell us about Bujjigaadu?
A: It is a complete family entertainer. It is Puri Jagannadh kind of movie. Both of us have become good friends already. I can't say more than that. Shooting will commence from November.
Q: When are you going to get married?
A: My brother should get married first. My marriage can wait.
Q: Your favourite co-star
A: Shriya.
Q: But you did work with Trisha in three films?
A: She is the choice of my director. Not mine.