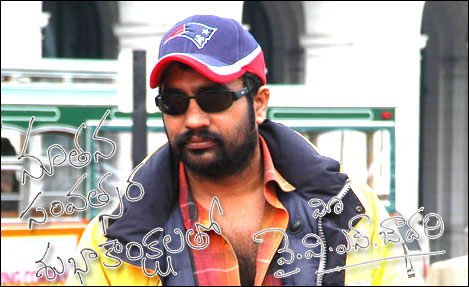 Dear friends and visitors of
indfilmnews.blogspot.com
,
Let me start this letter by wishing you all visitors of
indfilmnews.blogspot.com
a happy and prosperous new year 2008.
Okka Magaadu is the 4th film produced on Bommarillu banner. We announced the project on 9 August 2006 and started the shooting of the film on 14 December 2006 with a song. We completed the shoot on 5 December 2007. We completed the film in 204 working days.
Audiences appreciated my hard work and creativity in Devadas by making it a big hit. Devadas was released on 11 January 2006. My next film Okka Magaadu is going to release exactly 2 years later on 11 January 2008. I need your blessings for Okka Magadu film.
Due the title and the combination, there has been tremendous hype and excitement about this project among the Telugu film lovers. But I stayed away from the hype and worked with the same dedication, hard work and fighting spirit like I do for any of my regular film. I learnt the qualities of dedication, hard work and fighting spirit from the legend NTR who is a god to me.
The music of Okka Magaadu was launched on 21 December and the cassettes were available in stores from 24 December. The response has been tremendous and the music turned out to be a chartbuster. The first bunch was over with in few days and repeat order is on. The hard work of Mani Sharma and Chandrabose paid off with the huge success of the audio.
Since we worked with the same dedication, I am sure that the response for the movie is going to be much more greater than that of audio.
I had Viswa Vikhyata Nata Sarvabhouma, Nata Ratna NTR in my mind when I canned the song Okka Magaadu song in Seetayya film. It is Viswa Vikhyata Nata Tejoroopam, Nata Simham Bala Krishna Nandamuri who is acting as hero in Okka Magaadu film. The tagline 'One and only' is not only apt for the subject of the film, but also to the acting ability of Bala Krishna Nandamuri. After watching the film on 11 January 2008, everybody will agree with me that 'one and only' Bala Krishna can do Okka Magaadu role.
I would like to thank you all for encouraging me and I wish you a happy and prosperous new year 2008.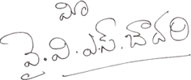 (YVS Chowdary)